Sunweb Group
Brand Portfolio
Subscribe to our monthly newsletter and stay updated about the latest news.
Sunweb is undeniably the flagship brand of the Sunweb Group. It has grown into one of Europe's most reputed online players for package family holidays towards popular sun,winter sports and self-drive destinations. The focus lies in shaping exceptional holidays experiences and creating unique memories through personalisation and innovation.
Are you looking for loads of character, charm, authenticity and uniqueness? Interested in boutique hotels, traditional quintas, individual stays like a windmill, a monastery, or a villa with a private pool? Eliza takes you to places away from the crowd. To hidden gems in the Mediterranean, especially Greece, or to the Canary Islands. You'll come back with your own special story to share. Time after time.
What senior travellers are most looking for is warmth. Not only from the sun, but also the human kind. And that is exactly what Primavera is offering: holidays in the benign climate of Southern Portugal, Spain, the Canaries and Madeira, together with friendly and understanding Dutch-speaking guides.
If you're between 16 and 26 and you're looking for an active sun-soaked, feast-filled holiday, GOGO is your go-to brand. GOGO offers you the best parties, terrific activities, and famous DJs in top European destinations. No wonder it quickly became the no.1 travel brand for today´s trendy Dutch youngsters.
Dutch students are truly mad about skiing. Only problem is the total lack of mountains in the Netherlands. Hence the need for organised ski trips for youngsters. Totally Snow fills the gap with great passion, led by a young and dedicated team with a high affinity with the target group. Après-ski anyone?
Airtours is Sweden's fourth largest tour operator and has been part of Sunweb Group since November 2022. It is one of the most reputable Swedish online players for package family holidays in the Mediterranean, as well as weekend trips to Europe's major cities. Airtours has a special fondness for the smaller Greek islands, which makes it highly complementary to Sunweb.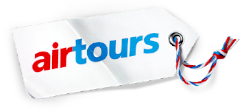 Our way of working
Our account, brand managers, data specialists and inhouse creative agency are intensively involved in a campaign from start to finish.
Some Recent Articles
The latest articles from our partner blog
Reading Time: 2 minutes As we move forward, we're excited to share that the 2023 season has started strong for Sunweb Cruises. We have seen a steep incline in bookings since week 52 of 2022 and have maintained momentum throughout the year.
Reading Time: 2 minutes Recently, we did some research into the buying behaviours of our customers when it comes to additional activities or excursions during their holidays.
Reading Time: 4 minutes We are excited to announce that the Sunweb Group Partner Connectivity Platform is now live. It has been in progress for the past year, and we're thrilled to finally share it with you.
Get inspired
Book a consultation and get inspired by our solutions, audiences and brands.
What to expect?
Having a good understanding of our audience and brands is the starting point of a strong campaign and is critical for your co-joint marketing approach.
Based on this session, you are able to decide which brands fit your campaign as well as which audience you like to target.
On top of that, you get a transparant view on the owned media that would fit your brand, region or destination.
Interested in one of cases? Just ask. We are happy to share interesting insights.