The power of TV advertising
The power of TV advertising
Case: Eliza was here
Sometimes you hear these theories that "traditional media" and linear TV are dead. That is absolutely not the case, but the landscape has changed and other media and ways of media consumption have been added. It's about finding the right mix to reach the target group.
Eliza was here is working on a TV campaign and we see immediate interest in our products based on the commercial. In the chart below you can see an example from June 15 where we had 4 commercial blocks around programmes with a big reach.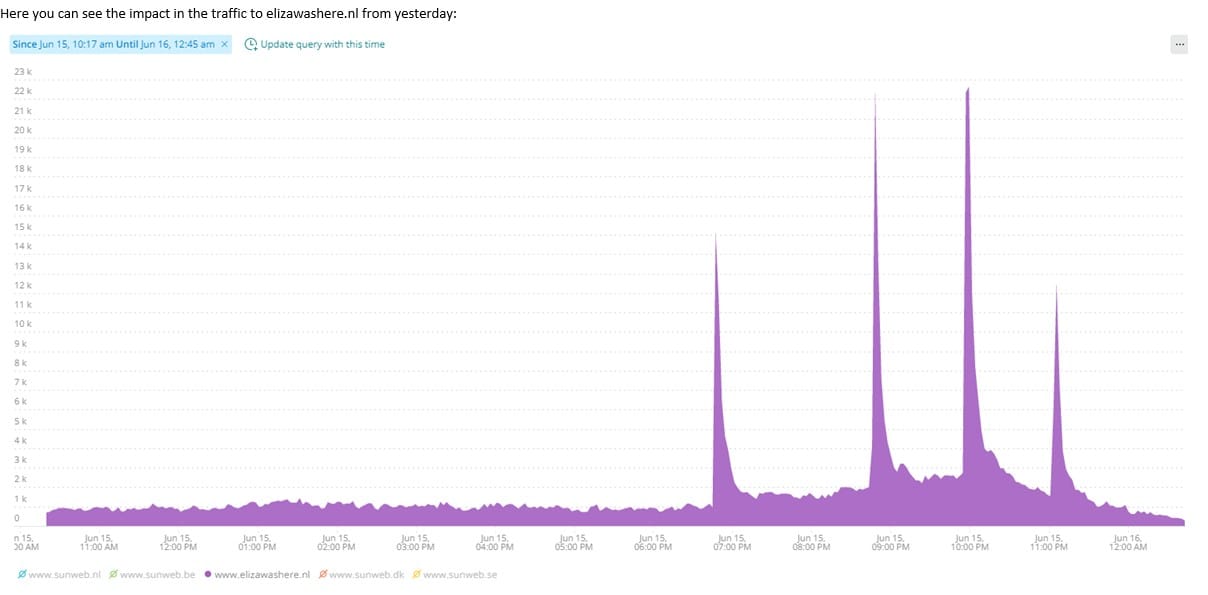 Interesting to see that after those commercials, consumers go directly (on their 2nd screen in their hand) to the Eliza was here website. Cool to see these results and to see that TV still has such a power in building brand awareness and shows a direct effect in traffic on our website.
Watch our EWH commercial here on youtube:
For privacy reasons YouTube needs your permission to be loaded. For more details, please see our
Cookie Policy
.
I Accept
Contact us if you are interested in teaming up with one of Sunweb Groups brands.